Degenerative Listhesis – Fusion with open or MIS techniques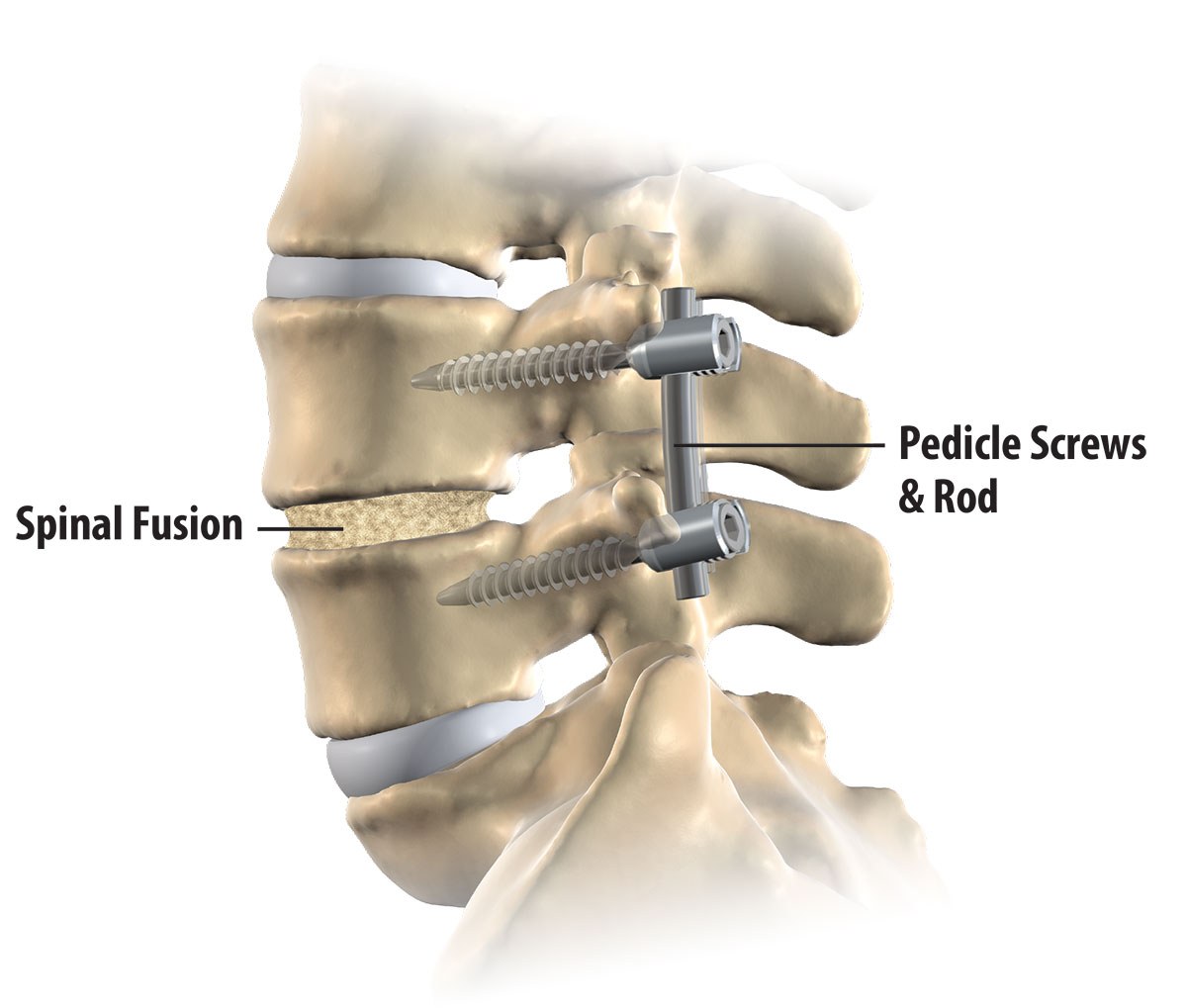 Spinal Fusion (Spondylodesis, Spondylosyndesis ) remains the gold standard in maintaining the stability of unstable spinal segments for multiple potential pathologies.
Listhesis Surgical Options:
No Clear Consensus
– Decompression without fusion.
– Decompression with non-instrumented fusion.
– Decompression with instrumented fusion.
Special Considerations: Collapsed disc / No motion disc space / Osteoporotic vertebrae.
Instrumentation is recommended to improve fusion rates, not to improve clinical outcomes.
Spinal Fusion, Is it worth it?!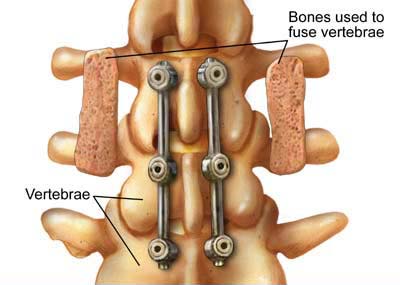 The other point of view says …  Just because a 360 degree fusion is the popular option doesn't mean it's the safest or most effective option.
The spine is not meant to be a stationary structure, to maintain the natural of movement and curve of your spine.
Spinal Fusion, Patient's Decision
Unlike many other types of surgery, only the patient can decide if the pain and inability to complete normal daily activities is bad enough to warrant spinal fusion.
The best way for the patient to make an informed decision is to fully understand the trade-offs between spinal fusion and other non-surgical and surgical treatment options.
Spinal Fusion, Used primarily to eliminate pain caused by abnormal motion of vertebrae.
Two main types of lumbar spinal fusion, which may be used in conjunction with each other, Posterolateral fusion and Interbody fusion.
Patients with "Highly Sensitive Discs" as determined by discography achieved significantly better long term outcomes with combined anterior / posterior fusion than with inter-transverse fusion (ILIF) alone.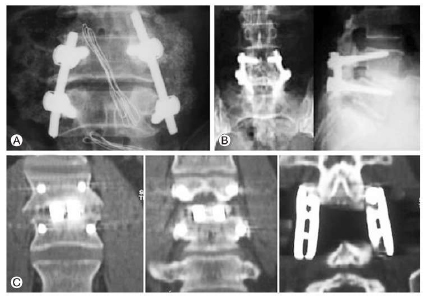 Interbody Fusion:
Involves radical disc removal and replacement with bone graft or popular interbody cages which are now composed of a wide range of materials ( Titanium mesh, Carbon Fibers, Polyetheretherketone PEEK … etc )

Advantages: – Most effective treatment of surgical discogenic back pain.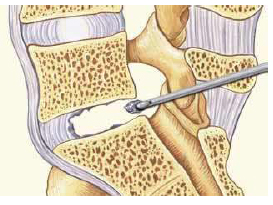 – Immediate anterior column load sharing.
– Large surface area for fusion.
– Bone graft subjected for compressive loads ( Better Fusion ).
– Ability to restore normal sagittal contour while indirectly decompressing the neural foramen.
The optimal interbody fusion technique for degenerative lumbar diseases remains controversial !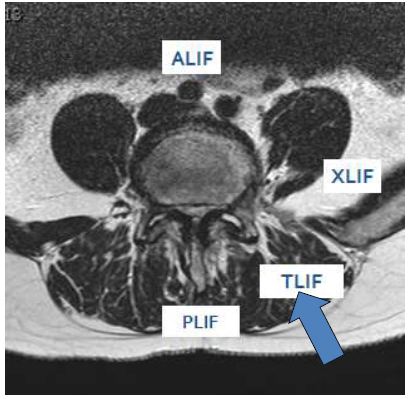 The currently recommended & more commonly implemented procedures are:
Posterior Lumbar Interbody Fusion (PLIF) – First described by Cloward (1940)
Transforaminal Lumbar Interbody Fusion (TLIF) – First described by Harms & Rolinger (1982)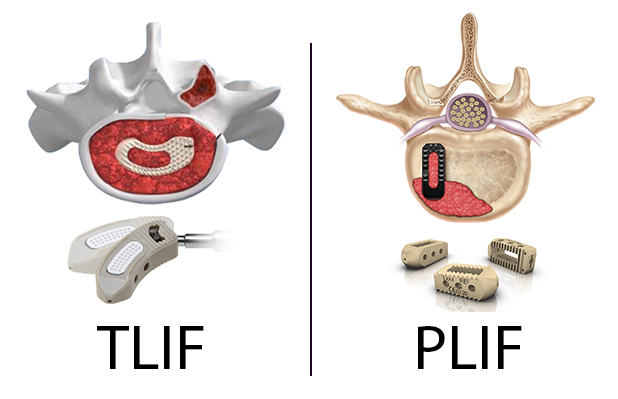 Posterior Lumbar Interbody Fusion (PLIF)
Through the posterior approach, Enables a stable three-column fixation with 360 degree fusion and anterior support.
PLIF Technique:
– Complete decompressive laminectomy, medial facetectomy.
– Discectomy, Currettes and Shavers.
– Bone grafts and cages (1 oblique or 2 better ? )
– Don't retract dura before foraminotomy or beyond midline!

Transforaminal Lumbar Interbody Fusion (TLIF)
Involves the placement of pedicle screws and an interbody spacer via single posterolateral route.
Avoids retraction, Bilateral and multilevel exposure possible.
TLIF Technique:
– Facetectomy on the side of radiculopathy
– Identify exiting and traversing roots.
– Total disc resection with angled currettes and shavers
– Bone graft and 1 cage ( Bean or Rectangular )

TLIF Methods:
– By removing the entire facet joint, it minimizes retraction
– TLIF enables placement of graft within the anterior or middle of disc space to restore lumbar lordosis.

Final assembly of rod-screw system: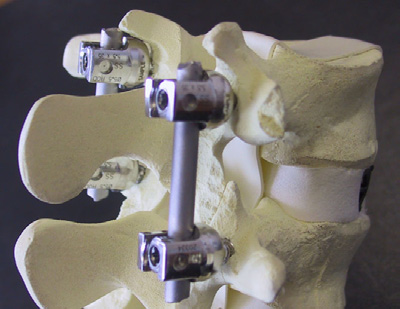 – Construct is compressed to establish optimal cage bone interface to re-establish lordosis.
– System tightened, Perform ILIF if needed.
Contraindications
– PLIF in L2,3 and more cranial segments, to avoid retraction on conus medullaris  and cauda equina.
– Both PLIF & TLIF in narrow disc space (ALIF)
– Both PLIF & TLIF in kyphotic deformity (ALIF)
PLIF vs. TLIF
* Operative time & Blood loss: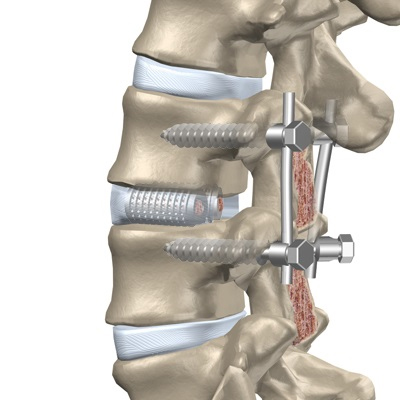 – The PLIF procedure required longer operative time due to broad and bilateral dissection and decompression.
– No significant difference was found between the two procedures regarding blood loss.
– However, significantly less blood loss occurred in the TLIF when two-level procedures were compared.
Why PLIF longer?!
1) Discectomy steps.
2) Bilateral disc opening.
3) Two cages insertion.
4) More incidental dural tears and their repair.
– On the other side, TLIF technique is simpler and didn't require bilateral disc opening, so it saves more time.
* Complication rates:
– PLIF results in a significantly higher complicatio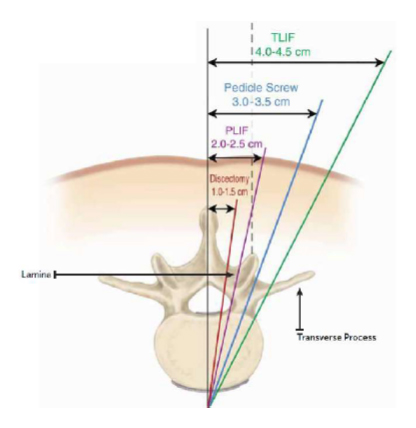 n rate than does TLIF.
– Increased risk observed for PLIF compared to TLIF:
      * Durotomy.
      * Root Injury.
      * Graft (Pedicle screw, cage, bone graft) Malposition
      * Infection.
– TLIF technique is lateral to the vertebral foramen, so there's:
      * Less retraction of dura or conus medullaris.
      * Greater protection of the spinous processes that can affect post-operative spinal stability.
      * Lower incidence of durotomy and root injury.
– Because TLIF preserves posterior compartment more effectively than PLIF does, transitional syndrome or screw fracture is less likely to occur.
* Clinical results and fusion rates :
– No significant difference was found between the two procedures regarding clinical satisfaction, or fusion rate.
– VAS was not significantly different among both groups preoperative and 48 hours postoperatively.
   starting from 1 month postoperatively, VAS was significantly lower with TLIF group patients.
– the VAS improvement is related to the pre operative pathology.
Traditional Open TLIF & PLIF
– Extensive dissection of muscle / soft tissue –> Wide retraction, prolonged pressure –> Ischemia and denervation, Muscle atrophy and pain –> Failed back syndrome, Post laminectomy syndrome
Modifications and refinements:
– To achieve better outcomes –> Minimization of retraction, Avoidance of broad dissection, develop minimally invasive spine surgery to reduce complication rates, blood loss and postoperative hospitalization.
One of the main goals of MISS is to do an efficient "Target Surgery" with a minimum of iatrogenic trauma.

Minimally Invasive TLIF & PLIF

– Provides similar efficacy to conventional open technique.
– Intraoperative blood loss significantly lower than conventional open approaches.
– Proves superior in regards to patient satisfaction, length of hospital stay, time to mobilize and complication rates.
– became a prominent part of spinal fusion techniques.
– TLIF is a satisfactory minimally invasive choice
Open Vs. MIS
(1) Reduced intramuscular pressure on the paraspinal muscles
Pressure transducer with standard open retractor (1) and minimally invasive retractor (2)

IMP with MI retractor was transient in nature and significantly lower. This may be due to the smaller footprint and more flexible walls compared with the standard open retractor.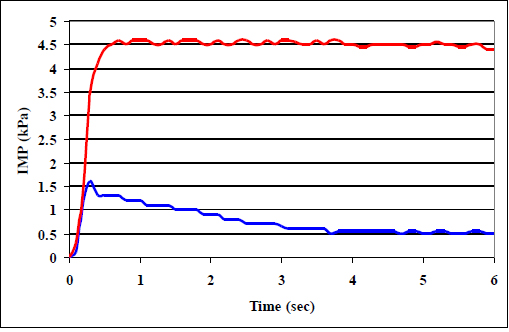 (2) Decreased paraspinal muscle damage
– Coronal and axial T2WI 6 months post open L4-5 fusion, showing severe edema in multifidus.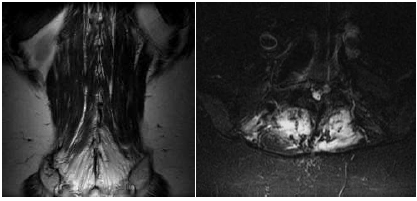 – Coronal and axial T2WI 6 months post MIS L3-4 fusion, showing mild edema in multifidus.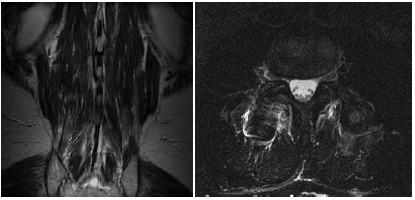 (3) Statistically significant decrease in ODI & NRS

– Postoperative pain was significantly lower following MIS techniques, but despite this, the amount of pain relief (change in VAS score) provided by both procedures was not significantly different.
– MIS, however, includes the use of imaging for navigation during pedicle screw placement. The use of imaging prolongs operating times, while also increasing patient and surgeon exposure to ionising radiation.
– MIS techniques have steep learning curves, requiring a different set of cognitive, psychomotor and technical skills, it's recommended that surgeons have adequate experience with open procedures before attempting MIS methods.
– MIS approaches to spinal fusion have not yet been shown to be superior in effectiveness to traditional open techniques.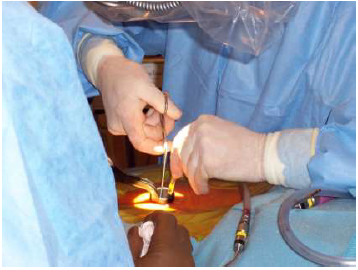 – MIS approach provides greater patient satisfaction while being as effective, if not more so, than conventional open approach.
Clinical Advantages:
– Reducing iatrogenic tissue injury theoretically reduce recovery time and length of stay in hospital.
– MIS approaches with regard to recovery, which offset the costs of specialized and expensive equipment, ultimately making it cheaper option than traditional open spinal fusion.
Conclusions
MIS is safe and effective treatment for degenerative listhesis
– Early outcome data compares favorably to retrospective open case series
(150 cc less blood loss, Fewer complications, Hospital stay decreased by 2 days)